My Team
With my colleague Alan Nero, we are committed to helping our clients. Whether they are concerned for their own financial needs, or those of their family or business. We do not do it alone, here you will find a listing of the people who help make it happen.
---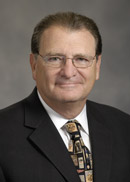 Alan Louis Nero
Financial Representative
alan.nero@nm.com
847-878-1232
In 1968, Alan began his career with Northwestern Mutual, working in their college internship program. After graduating from Springfield College he became a full-time Northwestern Mutual Financial Representative. While he was starting his financial services career, Alan also became the head Wrestling Coach for the University of Rhode Island. There Alan was recognized as New England Coach of the year three times and in 1993 was inducted into the URI Sports Hall of Fame.
Alan is proud to have been with Northwestern Mutual for over 40 years. Alan has always prided himself on doing the right thing, and helping his clients achieve financial security. In 1984 Alan's career took an interesting turn. He developed some innovative ways to advise, insure, and negotiate on behalf of professional athletes. Alan continues to achieve recognition for his innovative style of representation in the sports marketing world. The Sporting News voted Alan one of the Top 100 Most Powerful Figures in Baseball. Street and Smiths named him one of the Top 20 Most Influential Sports Agents. While continuing his work at Northwestern Mutual, Alan is also the Managing Director of Octagon's Baseball Division.
Alan has been married to his wife Lia for 43 years. He spends most of his free time with his family. Alan has two children, Alana and Lou and five grandchildren, Julia, Brody, Cooper, Emory and Maizy. While Alan and Lia call Chicago home, they are lucky enough to escape the harsh winters in Scottsdale, Arizona. Alan and Lia spend their summers in Narragansett, Rhode Island, back where it all began!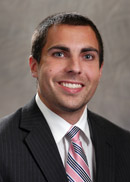 Luke Andrew Baschnagel
Associate Wealth Management Advisor
Mobile 312-672-2821

Luke started with Northwestern Mutual as a college intern in the summer 2009 while attending Ohio State University.  At Ohio State, Luke studied Finance and graduated in 2010 with Cum Laude honors.  Upon graduation, Luke continued his career at Northwestern Mutual as a full-time Financial Representative.
In February of 2012, Luke joined forces with Tim and has worked his way up to being his Associate Wealth Management Advisor. He is the point man for creating personal financial plans for each of our clients. Luke oversees our investment operations and is here to help with any of your investment needs.
Luke continually makes an effort to expand his knowledge base. He has passed the following exams: Life/Health, Series 6, Series 7, Series 63 and Series 65. He also holds his CIMA (Certified Investment Management Analyst) certification.
Luke was born in Glenview and currently resides in Chicago. When he's not in the office, he enjoys working out, the outdoors, and watching sports with friends.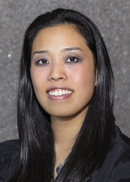 Lori Tanaka
Associate Financial Representative
Office 847-663-7078

Lori graduated on Dean's List from the University of Chicago with a degree in Human Development.  She continued her academic career at the University of New Haven, where she earned her Master's Degree in Sports Management while coaching their women's basketball team.

Lori eventually left the athletics realm and joined Northwestern Mutual in May of 2011.  She started in a department that offered support to new financial representatives, consequently working with both Tim and Luke in their early months in the business.  In June of 2013 Lori left her role as the Director of New Representative Support, to join Tim's team as his Associate Financial Representative. Lori handles all underwriting questions, service requests and scheduling for the team. 

Lori was born and raised in Chicago, but recently moved to Niles.  She is a proud new mother of son Paxon. While being a Mom and working with Tim and the team, occupies most of her time, she also enjoys playing and watching as much basketball as possible, keeping up with the Bulls, Bears and Cubs, and spending time with family and friends.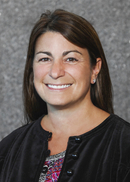 Alana Hender
Marketing Coordinator
Office 847-663-7000

Alana is a graduate from the University of New Hampshire. There she recieved her Bachelors in Health and Human Services and an Associates degree in Applied Business Management. 
She started her career working for Northwestern Mutual in New York City, as their college recruiter.  She spent a lot of time on college campuses talking to young adults about potential careers with Northwestern Mutual.  She eventually worked her way up to Head of Recruiting and Training.  It was there that she acquired a love for this business and industry.
After taking a break to raise her three kids, she is back at it, this time concentrating on marketing and customer service for the team. In her spare time, Alana likes to cook, be on a sunny beach and spend time with Tim, the kids, and their two dogs.